highlight-symbol is a way to quickly highlight and navigate between symbols.
---
Emacs 24.3.50.4 (the bzr build) has in-built support for highlighting symbols . It is bound to M-s h . or C-x w .
It will temporarily highlight all occurrences of the current symbol and also allows one-button manual highlighting. It's available on my website. – nschum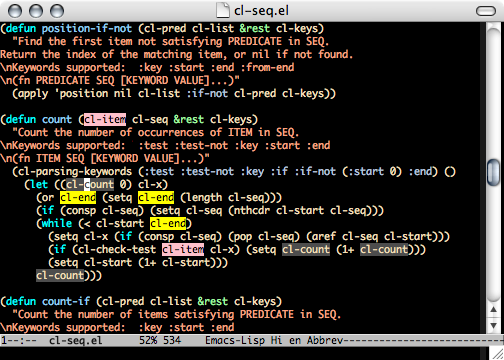 See also:
Problems
If the highlighted symbol has an overlay with dark background, the highlight is not visible.
---