The pictures below might take a long time to load!
Emacs Community Logo
I've made some EmacsWiki merchandise available so you can go out in the world and spread the word about Emacs and the EmacsWiki. – DanielLundin
and:
Unfortunately, shipping to Switzerland is expensive and the mug at the office is losing colors fast. – AlexSchroeder
Reference
Geek Cheat has reference mugs.
Shipping is terribly expensive. The reference is ok for basic movements, deleting, kill and yank, saving, loading. A pity that they mention `C-x (´ and `C-x )´ to start and end keyboard macros, but fail to mention `C-x e´ to execute them. – AlexSchroeder
German Reference
Lehmann's in Germany sells a Emacs Reference cup too. Go to http://www.lob.de/ and search for "emacs tasse". Note that, unlike their vi mug, it is completely in German. I have heard people on news:de.comp.editoren say that it was useful for newbies.
Unfortunately, it is sold out, and they don't plan a new edition.
Gnus Celebration
LarsMagneIngebrigtsen sometimes sells Gnus merchandise on http://www.gnus.org.
Like this: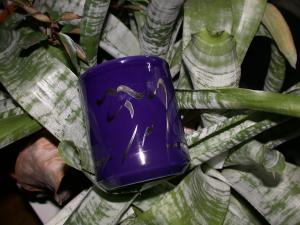 I bought mugs celebrating pGnus at the time, and I am very happy with them. No fading in the washing machine, and a cool logo, and a cool poem, too: In a cloud bones of steel. – AlexSchroeder
Various
Open Stuff has Emacs Merchandise as well – various T-shirts with Emacs logo and Emacswiki ;-)
kruhft - hacker shirts with an edge (and emacs references)